Hello 1/2 Man Members!!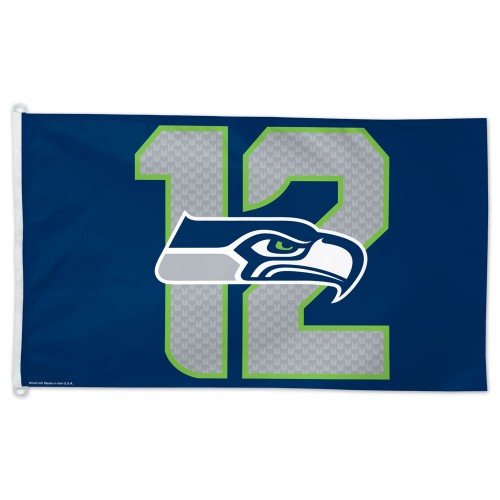 Welcome to 1/2th man (in honor of the Seattle Seahawks, Go Hawks!) We are a high level WAR clan. All members must be able to 3 star consistently with multiple attack strategies. We still promote teaching and learning as long as it is done in a way that doesn't cost WAR wins. Members should upgrade army, hero's and walls first, and then defenses, .5 bases are highly recommended. Good communication is key. Some rules, Both hero's must be up for WAR. Attacks should be for 3 star only, attacking down is expected to ensure 3 star. TH 8's and down should attack in first 12 hours of WAR. New members must sit out 2 WARS (to stop clan jumping costing wins). And of course we are all here to have fun. WAR! Established 08/2014 / Brother Clan 1/12th man
Clan Rules!
Welcome to 1/2 man orientation! If you are reading this message, you are considering joining our clan. In order to join you must meet the following minimum requirements. If you meet these please request to join our clan using keyword "tryout". Once you are in we will evaluate you and make determinations from that point. To be transparent, I will outline some of the FAQ's I'm sure are bound to come up below to provide some clarity.
TH 8 and below - All army, walls and defenses maxed for previous TH level.
TH 9 - All army, walls and defenses maxed for TH 8 level. BK 10. Prefer to start as .5 base, DO NOT drop x-bows until army is maxed.
TH 10 - All army, walls and defenses maxed for TH 9 level. BK 25 AQ 25. Prefer to start as .5 base, DO NOT drop Infernos until army is maxed.
TH 11 - Reviewed on case by case.
What We're Looking For: Planning. Planning. Planning. One of the hallmarks of any elite war clan is the ability to plan in tough wars. During easier wars this is not a necessity. People who show the dedication and planning aspects will be able to ride out slumps. If you are not performing well AND you are not planning, that will not bode well.
Promotions: Many things go into this decision. Are you active? Do you plan well? Do you help your teammates? There's no magic formula for promotions and no timeline as well. Some of you will move up faster than others. What's important to remember is that dedication and a willingness to compete.
War Bases: You should have three anti-3 war bases ready at all times. You are responsible for your war bases. Always be thinking about how the metagame is shifting and making adjustments to your war bases.
General War Strategy: TH8s and down will be expected to have both attacks done in 12 hours and TH9 and TH10s will be expected to have both attacks done in 20 hours. It's unclear at this time what our TH breakdown will be, but if you are an 11 you can assume you'll be hitting a 10, if you're a 9 you'll be hitting 9's, and if you're a 10 you'll hit 11's for 2 or 10's for 3s.
Updates